DESCRIPTION:
The Sony PlayStation 4 Slim 1TB is the place where games come to life. It sports black color with a slim build that not only looks brilliant but saves you a lot of space. Additionally, you get a DualShock 4 controller that has exciting features for making your gaming session fun and adventurous. The Sony PS4 is quiet, leaving you with an engrossing experience when the story is narrated. Also, the eight-core processor, 8GB DDR5 RAM, and AMD Radeon GPU of this gaming console ensure realistic graphics without lag. Plus, the graphics of the games are enhanced with the HDR support for a true-to-life experience. The PlayStation Plus on this gaming console lets you connect with friends for playing games and finding various game communities with similar interests. Similarly, the PlayStation Now hosts over 650 games for the people who love buying game titles online.
INCREDIBLE PERFORMANCE
The Sony PS4 draws a thin line closer between gaming and reality with HD graphics. Its flawless performance arrives from a powerful eight-core processor, Radeon graphics GPU, and 8GB DDR5 RAM. All of these work together to deliver lag-free and stable performance. Moreover, the intuitive interface and accessibility options make exploring through the content easy. With a space of up to 1TB, the Sony PlayStation 4 Slim lets you store your favorite games locally.
UNIQUE DESIGN AND CONTROLLER
Back your game with the impressive DualShock 4 controller of the Sony PlayStation 4 Slim. It offers precision controls along with optimum comfort during gameplay. Furthermore, this controller boasts of excellent analog sticks and trigger buttons for accuracy to give you an edge over your opponents. Similarly, the share button on this joystick lets you share videos and stream online without interrupting the game. The slim build and dark theme color of the Sony PS4 look mesmerizing; thus, it will take the breath away from your friends.
PlayStation®4 Slim: The Best Place to Play™
The new slim PlayStation®4 opens the door to extraordinary journeys through immersive new gaming worlds and a deeply connected gaming community.
Power To Perform
The PlayStation®4 system was designed from the ground up to ensure that game creators can unleash their imaginations to develop the very best games and deliver new play experiences never before possible.
Gamer Focused, Developer Inspired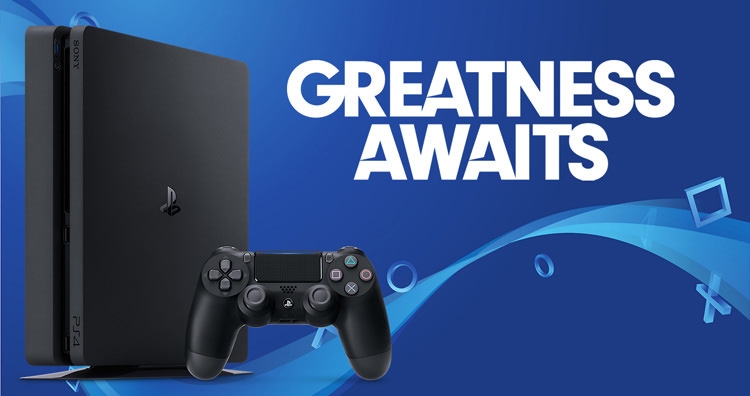 With ultra-fast customized processors and 8GB of high-performance unified system memory, the PS4™ system is the home to games with rich, high-fidelity graphics and deeply immersive experiences that shatter expectations.
DUALSHOCK®4 Wireless Controller
The DUALSHOCK®4 wireless controller features familiar controls while incorporating new ways to interact with games and other players. Dual analog sticks and trigger buttons offer an even greater sense of control, while the capacitive touch pad opens up endless potential for new gameplay possibilities.
Shared Game Experiences
Engage in endless personal challenges with your community and share your epic triumphs with the press of a button. Simply hit the SHARE button on the controller, scan through the last few minutes of gameplay, tag it and return to the game—the video uploads as you play. The PS4™ system also enhances social spectating by enabling you to broadcast your gameplay in real-time.
Entertainment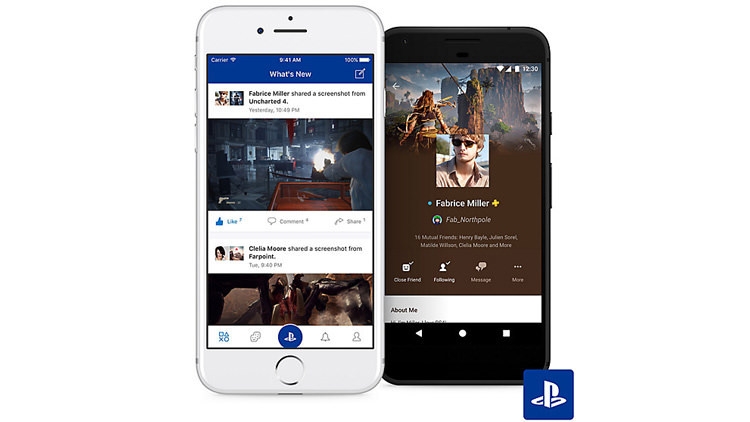 PlayStation®4 will provide gamers access to a rich portfolio of applications that feature the hottest movies and television shows, unique specialized content, and live sports programming.
PlayStation®Plus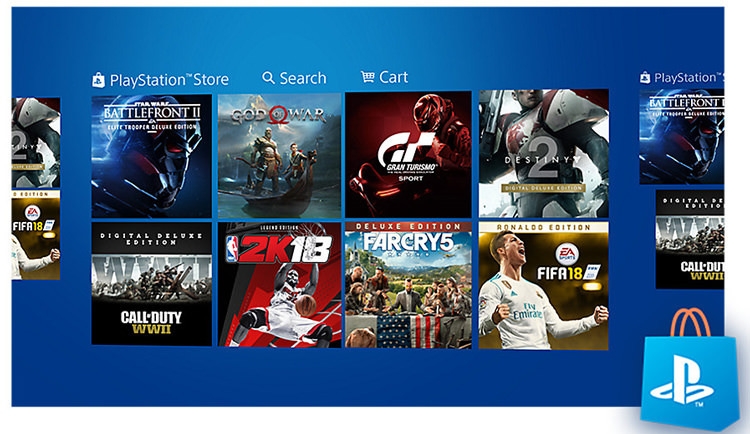 Introducing the new PlayStation®Plus, the membership service designed to bring games and gamers together, and fuel the next generation of gaming on the PS4™ system. PlayStation®Plus helps you discover a world of extraordinary gaming experiences through the ever-expanding collection of great games that members receive access to as part of their membership. With PlayStation®Plus on the PS4™ system, you'll also discover a world of like-minded gamers to play with and challenge, connected through an all-new multiplayer service worthy of the next generation.