iPhone 12 Pro Features
There are four models in the fall lineup, with the iPhone 12 Pro standing as the smaller of the two pro-level models. This device has a bigger 6.1-inch Super Retina XDR display compared to the iPhone 11 Pro. It also has a triple-camera system and LiDAR.
Design
Apple changed some iPhone design characteristics in its lineup this fall. It has the same edge-to-edge screen with a notch, but an old design paradigm returned: flat sides. The last iPhone to feature that design was the original iPhone SE. It gives the new iPhones a distinctive yet classic look and feel. This follows the iPad Pro, which also moved to a flat-sided design in their third-generation.
The iPhone 12 Pro ships in four stainless steel finishes, including graphite, silver, gold, and pacific blue.
Display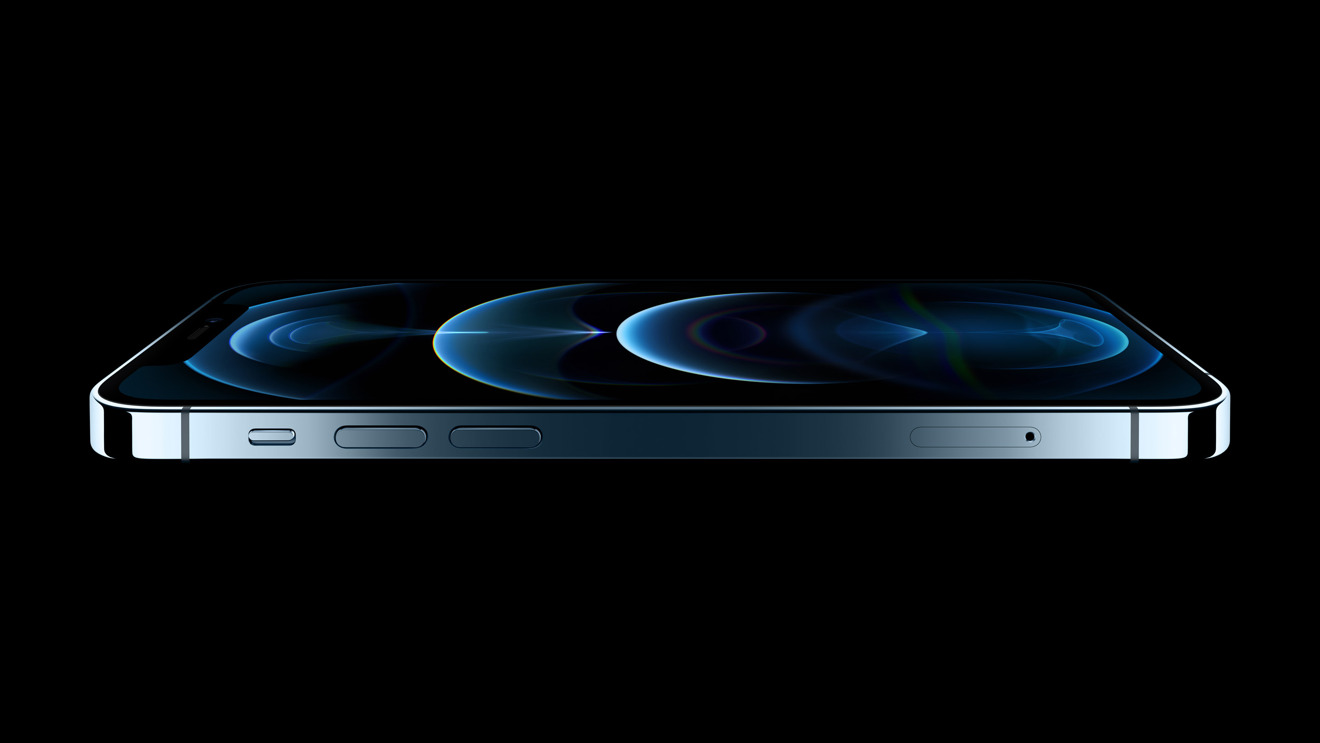 All four models use OLED Super Retina XDR displays this year with the pro-level models receiving more advanced displays.
The smaller Pro model increases from 5.8-inches to 6.1-inches this generation. The screen size increase further differentiates it from the smaller 5.4-inch model at the bottom of the lineup.
For 2020, Apple has also ensured the Pro models have superior video quality, with the inclusion of support for 10-bit color depth imagery in HDR video. The wide-color P3 screens also boast a 2-million-to-1 contrast ratio, 800 nits maximum brightness, 1,200 nits of max brightness for HDR, and TrueTone support.
All the iPhone 12 models use Apple's Ceramic Shield front cover, which the company developed in partnership with Corning. It adds "a new high temperature crystallization step that grows nano-ceramic crystals within the glass matrix, increasing drop performance by 4x."
Size and Weight
Rear Cameras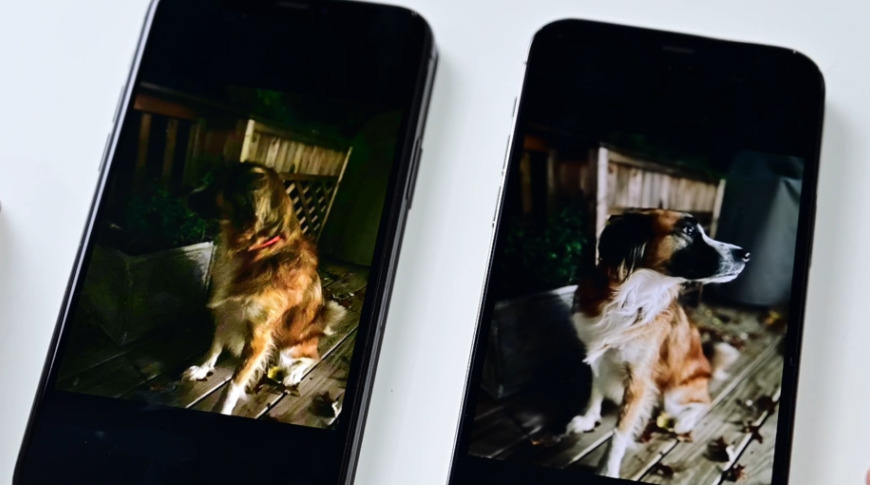 Around the back, Apple has gone with the same camera arrangement as in 2019, with three 12-megapixel cameras covering Ultra Wide, Wide, and Telephoto ranges, with a 4x optical zoom in, 2x optical zoom out, and a 10x digital zoom in. Equipped with dual optical image stabilization, it has Portrait Mode and Portrait Lighting effects, a Night mode, Smart HDR, and Panorama features.
The optical image stabilization has been upgraded to a DSLR-style Sensor Shift, where the sensor moves but the lens does not, enabling the image to stay sharper, and for longer exposures to be made that capture more light, even up to two seconds long when hand-held. It can adjust up to 5,000 times per second, approximately five times as many adjustments than similar systems used in the iPhone 11 Pro range.
Apple also introduced Apple ProRAW for its Pro line, a new imaging format combining RAW photography with computational photography features like Deep Fusion and Smart HDR. This includes having full control over color, details, and dynamic range, all from the iPhone's Camera app.
Video has been boosted to include the ability to record in 10-bit HDR, and is the first to record in Dolby Vision HDR, something that can even be edited on the iPhone and even played through a compatible screen over AirPlay. It is able to do this even at 4K resolution at 60fps, as well as supporting 1080p slo-mo at 240fps, records stereo audio, and supports Audio Zoom.
At the top of the screen is the standard notch and TrueDepth camera array, which can capture 12-megapixel images complete with Portrait Mode and Portrait Lighting effects, 4K video recording at up to 60fps with cinematic video stabilization, 4k 30fps HDR with Dolby Vision, and 1080p slo-mo video at 120fps.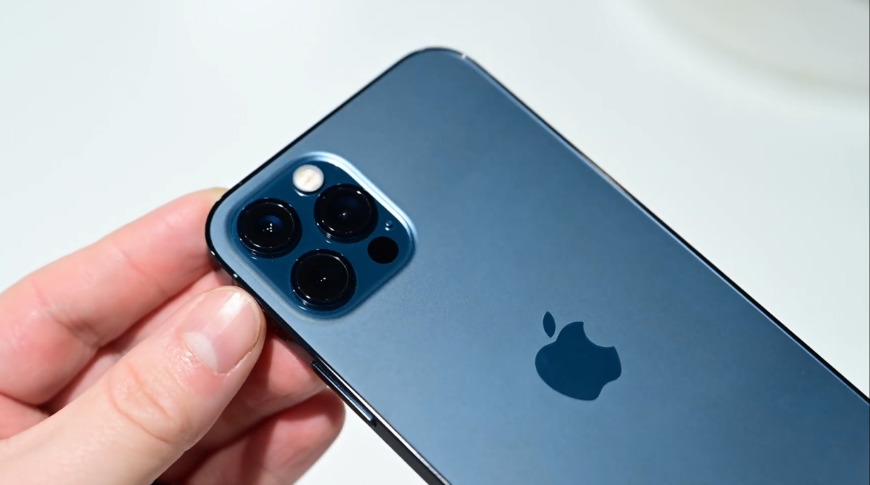 New for 2020, the iPhone 12 Pro and Pro Max are also equipped with a LiDAR sensor, which can perform time-of-flight calculations to generate a 3D map of the surrounding area. This is similar to the TrueDepth camera's capabilities, but on the back of the iPhone.
Using the new sensor, users can take advantage of the depth data to create enhanced Portrait Mode imagery, among other photographic effects. It is able to assist the autofocus in low-light situation, making it gain focus 6 times faster.
It is also likely to have serious utility for ARKit applications that can use the added depth data, including room scanning.
Processor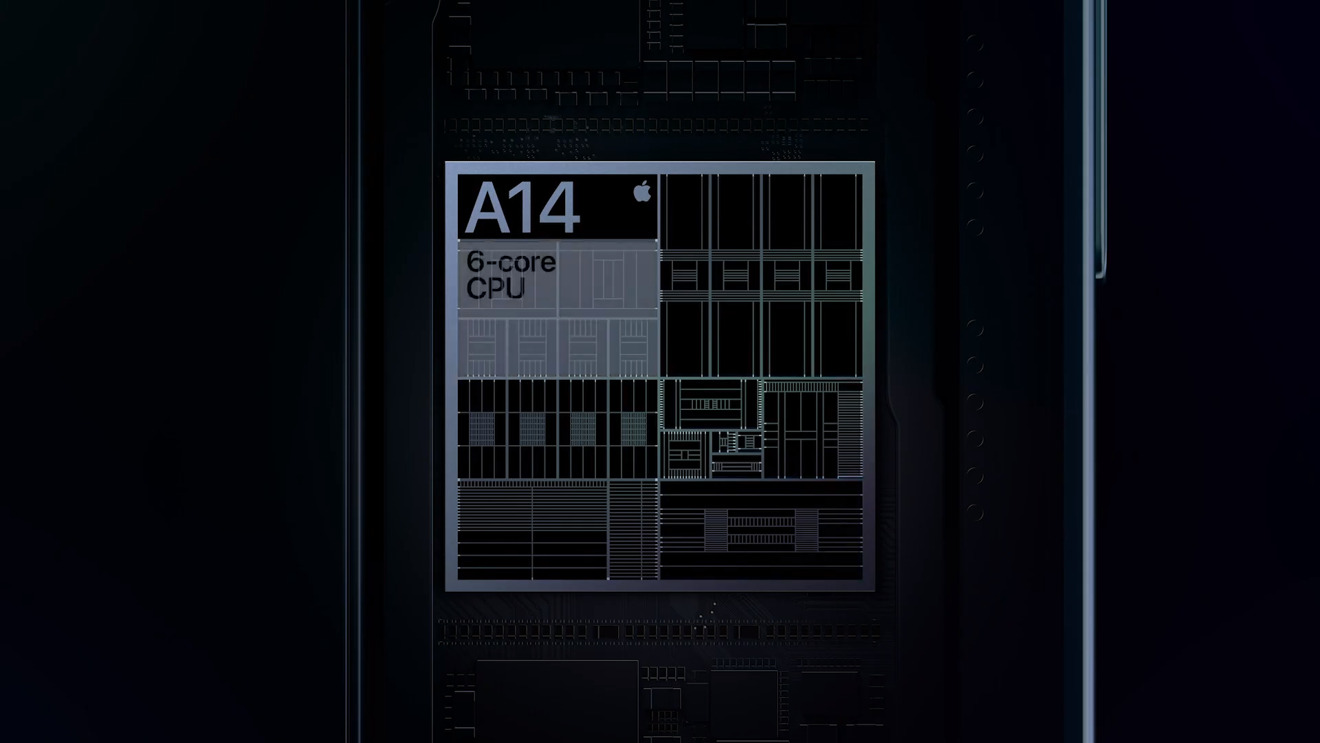 Apple introduced the A14 alongside the iPad Air 4 at its September "Time Flies" event, and the new chip is also inside the iPhone 12 series.
TSMC supplies some of the current A-series processors for Apple using a seven-nanometer process. The company announced a new 6nm process is ready for mass-production as of April 2019, and the 5nm process was in a pre-production phase. It was then no surprise to learn that the A14 Bionic used the 5nm process.
A benchmark for an unknown A-series processor showed up in Geekbench that may be for the A14. This benchmark showed a 50% gain in single-core performance over the A12Z Bionic used in iPad Pros. This benchmark indicates the A14 would also be the first A-series chipset to ever clock over 3GHz.
Apple announced that it is moving its Mac processors from Intel to Apple Silicon. This process will likely not affect the iPhone 12 mini or other models' chips, but what Apple learns from producing Mac-class processors will likely trickle down to the mobile line.
5G and wireless connectivity
Apple upgraded from 4G LTE to 5G in the next-generation iPhones. Qualcomm will provide the modems this year since Intel has exited the 5G modem business.
Apple may start making modems after acquiring the patents from Intel in a billion-dollar deal. However, the Apple-designed modems wouldn't be ready until 2022 at the earliest.